Meet Mikayla, Certified Obedience Trainer
7 Dec | Posted by shar | no comments | animal care, animal lover, business, dog training, Dogs, get to know us, Leashes, loose leash walking, nervous dog, obedience training, pet care, pets, puppy, puppy love, Sea Spot Walk, tips from a dog walker, training, training tip

My name is Mikayla and I've been working professionally with dogs since 2014. I grew up owning a ton of animals and started my animal training at four years old when I taught my pet rat to come to her name "Oreo". When I was 17, my mom and I co-owned a Brittany spaniel, Mimzy, who I trained for agility and CGC. Professionally, I started out on the play floor of a dog daycare facility interpreting dog body language to facilitate safe dog play. I really enjoyed working with the dogs and I learned a lot about breeds, breed stereotypes, dog body language, and learning theory. After attending a seminar by Susan Friedman (a pioneer and leading expert in animal training) I was absolutely hooked on animal training. In 2017 I became a member of the Association of Professional Dog Trainers (APDT) and attended the International Association of Animal Behavior Consultants (IAABC) annual conference on dog behavior. In 2018 I applied and was accepted into the prestigious KPA Professionals program under the mentorship of the renowned Nan Arthur, and achieved coveted KPA CTP certification in 2019. I have spent a year and half working at the spcaLA training shelter dogs, teaching volunteers and pet parents, and advising new adopters on training options. Currently I own a Border Collie mix and a Vizsla.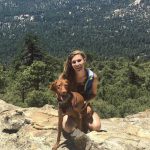 I love working with animals and if I'm not working with yours, then I'm probably working with mine! You can follow my Vizsla puppy at @RaisingAmbrose on Instagram. He achieved his AKC Novice Trick Title at 4 months old and we're currently working toward his CGC title and his Cooperative Care Title. I also love to read and devour all manner of books, from biographies to high fantasy and science fiction. I've always been a voracious reader and in 2020 alone I've read over 115 books. I also really enjoy yoga, rock climbing, and being active outdoors.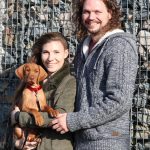 There is so much to love about working with dogs. I've always had a soft spot for the troubled dogs and the dogs that think too much. I love those moments of brilliance when I'm diligently working through a training plan and the dog jumps ahead five steps to offer a beautiful behavior. I am really passionate about clear communication between dogs and people and love those lightbulb moments when the human really sees their dog and understands what the dog is trying to tell them. Watching that connection blossom is incredibly rewarding to me.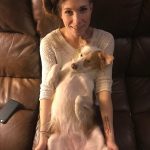 I am excited to join the Sea Spot Walk team to help dogs and their human connect in a kinder way. I am so impressed with Sea Spot Walk's attention to detail and the obvious enjoyment the walkers show in working with their charges. Shar is leading a truly wonderful group. I am delighted to join their ranks!
Click Here for more information about obedience training with Mikayla!