Throw Back- To the time I visited Wolf Mountain Sanctuary
15 Apr | Posted by shar | no comments | experience, Throw Back, wolf, wolves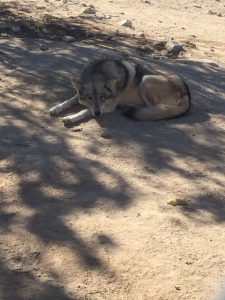 Before I opened Sea Spot Walk, I had an opportunity to visit Wolf Mountain Sanctuary. What a unique experience! These majestic animals are so much more beautiful (and intimidating!) in person.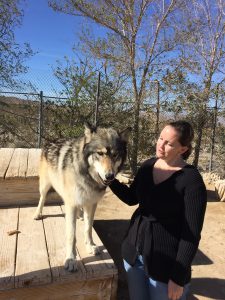 After feeding the wolves raw chicken, they let us go into the greeting area with one of their friendliest wolves to pet and take pictures with him.  One interesting thing we noticed was that even though this wolf lived outside, he didn't smell! When we asked the attendant she explained that wolves' scent is masked to enable them to hunt more easily. I'm not certain how accurate that explanation actually is, but it was interesting all the same!
The wolf we met seemed to decide that I was "good people" because he gave me kisses before we left.